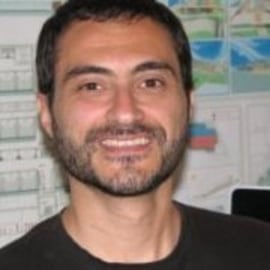 Bio
Graziano Terenzi is the co-founder and CEO of Inglobe Technologies, an innovative Augmented Reality company, established in 2006 and active since 2008.
With a solid background in System Science and more than 15 years of experience in applied research and innovation management, Graziano has got his hands on many projects involving 3D Technologies, Computer Vision, Cognitive Technologies and Mixed Reality in different industries, thus contributing to shape the new ongoing industrial revolution.

In Inglobe Technologies, he oversees the Company product strategy – including the design and engineering of Enterprise Augmented Reality and Virtual Reality solutions. He co-created the ARmedia Augmented Reality Platform, including the ARmedia Plugins, SDK and Hyperspaces. He brought the products from 0 to 60.000 registered users and +1.000.000 installs of the applications worldwide with dozens of complex VR/AR Customer Projects successfully delivered.

In 2012 Graziano co-founded Aviareal, a company that provides AR/VR solutions for the Aviation sector where he has been involved in the design and engineering of several AR/VR solutions for the Aircraft Industry, including a first of a kind Pocket-size AR guidance system for pilots. The ideas developed in this context have prompted the exploration of new frontiers of industrial AR solutions.